Wearing Make up in the summer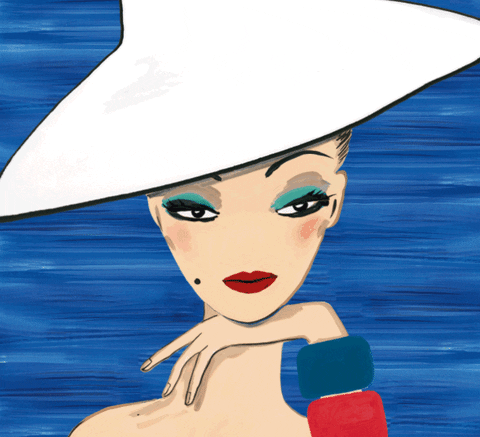 Wearing make up in the summer, possible or impossible?
Of course it is possible to wear make up in the summer, however there are some tips I would like to share with you first before you just put on your make up foundation and walk outside in the heat.
Here are some tips that will help you wear your make up proud in the summer time:
- First off make sure you are very cool (body temperature) and relaxed.
- Secondly, wash your face thoroughly and make sure to avoid sweating.
- Thirdly, if your face so happens to sweat do not apply any make up and again try to keep cool with a fan or air conditioner.
- Now you can start with the proper base by using an oil-free moisturizer and oil-free foundation.
- Next step apply primer, which will help hold the make up in its place.
- To keep your results fresh and natural apply bronzer to the high points of your face such as forehead, nose, cheek bones and chin. Powder bronzers are the easiest to use.
- Remember less make up is the best option for summer, make sure to keep it light.
- Do not apply shimmer. Humidity will make your appearance shiny but sweaty, try to avoid cream foundations and anything that is too luminous.
- Lighten up your look, rich deep colors can look very heavy on the face in the summer. Use invisible or nude lip-liner application, which will help prevent any colors bleeding.
- Avoid using eye cream on your lids and use eye primer as a substitute.
- Stains is great for longevity in hot water. Blush stains add balance and a healthier look.
- Make sure to have blotting papers which will help stop the shine and add glow to your face.
- Follow the season trend by using stains. Replace the heavy matte lipsticks. Stains offer sheer coverage that is built, which gives it versatility.
- Invest in waterproof mascara or long wear beauty products, if you want to get in the pool and relax.
- Lastly, keep purse size items with you at all times. For example, blotting papers and oils.
Hope this information was very useful for make up lovers in the summer. Remember to keep it light, invest in blotting papers and do not apply shimmer but primer and bronzer.
Shop now for great valued products https://www.beautyinajarfacialsbychay.com/shop